Ski in, Ski out accommodation in the Heart of Madarao
The Chalet Madarao Live Cam right from the front door
Metres from the slopes Chalet Madarao provides ski in and ski out accomodation in an amazing location.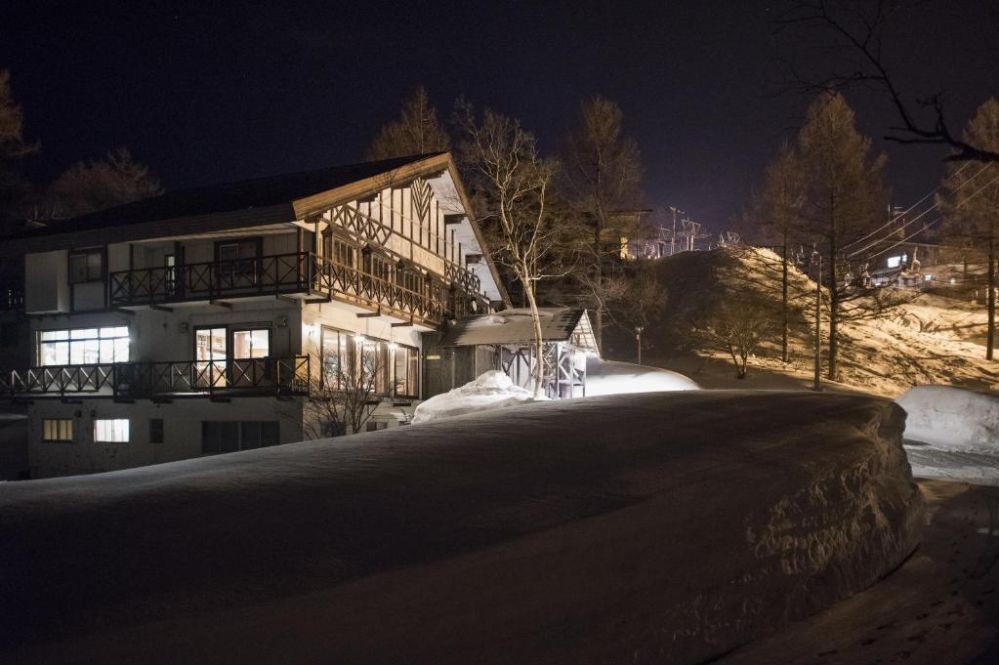 Grab you gear, cross the road and ski down to the lifts. Coming home, catch the lift and ski down to the lodge. Being the last lodge on the road there is no passing traffic to worry about. This makes it the ideal Madarao accommodation for ski bunnies who want to be in the heart of the action.
Chalet Madarao has an onsite restaurant and offers affordable catered Japan snow accommodation in Madarao, one of Japan's best ski areas. Being one of the first western owned and operated ski lodge in the area we offer you the opportunity to experience the local Japanese culture and rich history of the Madarao area whilst staying in a familiar style of accommodation.
Large Bedrooms
All with ensuitès.
And Great Views
Madarao resort is amongst the best ski resorts in Japan for snow quality and quantity. From Madarao there is easy access to many other nearby resorts including the Mt Myoko resorts, Seki Onsen, Nozawa Onsen and Shiga Kogen. You'll be spoilt for choice.

Whether it is your first trip or you are a seasoned Japan snow enthusiast, we want to help you have a great snow accommodation experience. Please don't hesitate to contact Chalet Madarao for further details on our rooms, packages, location and availability.